GET 20% OFF 2
CASES TODAY

HUMAN MILK OLIGOSACCHARIDES VS OTHER PREBIOTIC SUPPLEMENTS
HMO VS. FOS, GOS, XOS, ETC.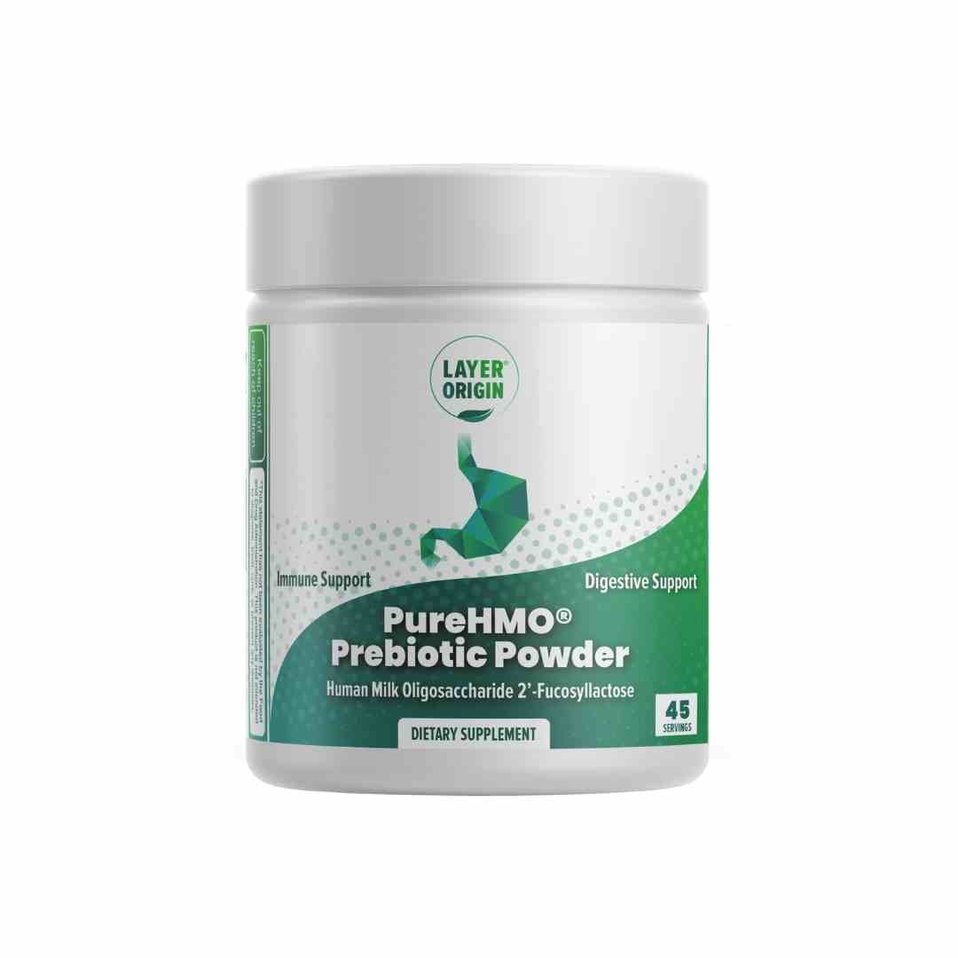 PLANT-BASED DRINK FOR WHOLE BODY HEALTH.
TRY OUR LEMON LIME AND WATERMELON FLAVORS FOR 20% OFF
BUY NOW
INSPIRED BY THE PREBIOTIC MOTHER NATURE PROVIDES FOR BABIES IN HUMAN MILK. OUR HMO IS CREATED USING FERMENTATION TECHNOLOGY AND DOES NOT CONTAIN HUMAN MILK. BUT IT HAS ALL THE BENEFITS.
HMO IS PACKED WITH PREBIOTIC FIBER THAT FEEDS SPECIFIC STRAINS OF PROBIOTIC BACTERIA IN YOUR GUT TO KEEP YOUR DIGESTION, IMMUNITY AND COGNITIVE HEALTH FUNCTIONING PEAK LEVELS.
HMO INCREASES BIFIDOBACTERIA AND AKKERMANSIA MUCINIPHILA — BOTH FOUND IN PEOPLE WHO ARE LEAN. IT ALSO ACTS AS A DECOY TO DRIVE OFF ANY BAD BACTERIA, WHICH BOLSTERS YOUR IMMUNE SYSTEM.
LEARN MORE
Feed akkermansia muciniphila and bifido bacteria
Decrease stress and fatigue, increases stamina and boosts your immune system
helps to support advanced processing of the food you eat resulting in lower body fat
supports brain function and motor skills
clinically proven to reduce key symptoms of ibs such as gas, bloating, constipation, and stomach pain
rhodiola, shiitake and cordyceps
Decrease stress and fatigue, increases stamina and boosts your immune system
helps muscle strength and recovery, fights inflammation, helps regulate your immune system
BOOSTS ENDURANCE AND ENERGY PRODUCTION, improves brain function, supports cellular health
hELPS WITH BODY REGULATION, MOOD, AND METABOLISM
LAYER ORIGIN NUTRITION
PURE HMO®
Traditional Prebiotic Supplements
MOLECULARLY IDENTICAL TO HMO IN HUMAN MILK
ACT DIRECTLY AS DECOYS AGAINST BAD BACTERIA
CLINICALLY PROVEN TO REDUCE IBS
SUPPORTS COGNITIVE FUNCTION
MADE FOR EVERYBODY, EVERYDAY
Traditional performance beverages
MAde for everybody, everyday
We are on a mission to empower everybody TO TRANSFORM EVERY LAYER OF THEIR HEALTH FROM ITS ORIGIN IN THE GUT.
layer origin nutrition is changing the game. We believe that nearly every aspect of health can be modulated by altering our gut bacteria and that real health means having both a sound body and mind. This philosophy drives us every day in the formulation of the world's most forward-thinking super prebiotics. Clinically-proven, safe, and effective, pure hmo® feeds your existing gut bacteria to support every layer of your health — at its origin point.
we invite you to start your origin story today.
Pure hmo® is developed by ivy-league trained expert scientists and validated by third party labs — but made for everyone to use, every single day. We're building a close community of bio-hackers, health-focused, and truth-obsessed folks, who make up the future of gut microbiome-based health, together.
HMOs are helping to steer the but towards immunity and steering the macrophages towards restoration of the gut lining — I actually know a lot of functional medicine doctors using this with their patients now.
Host, The Ben greenfield fitness podcast
What you're going to find with HMOs is that they are endemic to the formation of the immune system in the infant gut — and so HMOs have very, very strong presence informing immunity in the gut.
Author, the immunity code
DR. RHONDA PATRICK, Ph. D.
These beneficial bacteria (HMOS) produce short-chain fatty acids that prevent colonization of pathogenic bacteria in the gut. This bacteria (good bacteria promoted by HMOs) has been shown to set up the immune system.
CELL BIOLOGIST
FOUNDMYFITNESS.COM
They are food for the developing gut microbiome. They are prebiotics and they actually help the right bacteria, specifically bifidobacteria, to grow. And this also helps with development of the immune system.
"THE GUT HEALTH M.D." ON INSTAGRAM
AUTHOR, FIBER FUELED
BUY NOW
CHECK US OUT ON INSTAGRAM
FOLLOW US AT @LAYER_ORIGIN